Brand «Atlant» brings together a group of Russian-European companies operating in the international logistics industry and foreign trade. The activity of «Atlant» is focused on work with corporate clients, representing small and medium-sized businesses.
We specialize in international freight and logistics outsourcing traders, customs clearance and distribution of goods to Russia, and also export goods from Russia
Quickly place the goods has never been so easy! For delivery of goods from anywhere on the territory of the Russian Federation, we use their jurisdiction for the export as well as for the import.
Many years of experience in conducting transactions «turnkey», and established a network of foreign agents around the world enable us to make delivery of goods from door to door in less time and with a guarantee.
For example, if we buy the goods to the customer abroad, we do it like this:
Customer must deliver the goods through customs and from a supplier in another country. He speaks to us
Receiving from us costing procurement, delivery and customs clearance, the client transfers to our account the agreed amount
We prepare and conclude a contract with a foreign manufacturer and buy a product
Goods shipped by the manufacturer, we ship to Russia
As long as the goods in transit, we are preparing documents
Coming in Russian products gets on the customs post
Using the online declaration we make goods at customs and sent to the customer's warehouse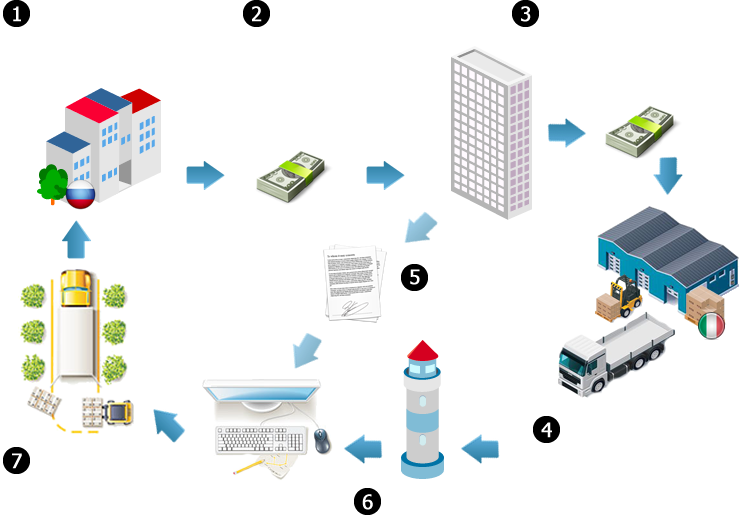 Nothing to say about us fuller than our customers
Services of international customs broker will be interesting
Services trade agent — will be relevant to small and medium-sized businesses , as well as enterprises in the process of ordering is often imported raw materials , goods or equipment . We can take care of the full cycle of supply: from finding manufacturer of the goods abroad and purchases to the customs clearance and delivery to your warehouse is in Russian . It is also called " FEA outsourcing , " and here is included and international transportation and logistics.
Customs Service Representative — in the maintenance of foreign trade activities , we also provide customs clearance services and electronic declaration . Despite the fact that declare goods to customs may on its own, this service is beneficial and in demand among businesses of all sizes , as the declaration filed by the company , a customs broker , customs passed much faster , much less for her assigned inspection and verification of the customs value. We have 12 seats customs clearance throughout the Russian Federation .
Services of distribution of goods in Russia — if you want to organize an international business with access to the Russian market , we — those who you want . No red tape with the law of domestic logistics and customs. All the issues we take on , attracting its own network of distributors, lawyers and other agents on the territory of Russia.